I partnered with Sprouts Farmer's Market and General Mills to bring you this Better For You Hidden Veggie Macaroni and Cheese Recipe.
In the rush of life it can be difficult to make sure my family is well fed every. single. night. Have you guys seen this meme around? Who feels this as much as I do?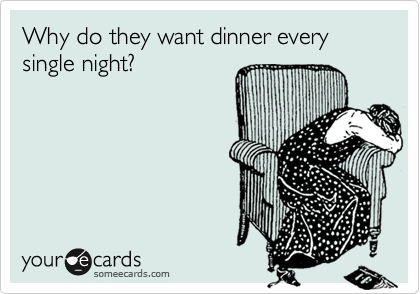 Things can get even more frustrating when your schedule is packed and you're trying to figure out how you can possibly feed your family in the few minutes that you have to cook between all your scheduled activities.
Our family has consciously decided to be consistent with eating healthy, so grabbing fast food is not usually an option for us.
Thankfully, Sprouts Farmer's Market, where I love to shop, offers lots of Better for You foods to help families with their nutrition goals!
Try as we have, my 6 is still very picky and generally rejects vegetables. A lot of this, I believe, is due to his sensory issues, but I refuse to ever think of nutrition as a lost battle for him. I believe that increasing the amount of veggies in his diet is critical.
Inspired by some other hidden veggie dinners I've recently made for my family, I devised a wholesome dinner that you can make in under 20 minutes! It was all with the help of Annie's Macaroni & Cheese, which is currently on sale at Sprouts.
Hidden Veggie Macaroni and Cheese
For this recipe I used:
1 box of Annie's Organic Grass fed Shells & White Cheddar (on sale for $2.99)
1 box of Quinoa Rice Pasta & Cheddar Cheese (on sale for $2.50)
A bit of giant yellow zucchini from my neighbor's garden
A little bit of shredded cheese
$5.50 to feed a family of 5 is not bad!
The greatest thing about this better-for-you recipe is that it's totally customizable to your family's likes and needs. If your family eats more than my young kids, add another box of Annie's Macaroni and Cheese. If you want more veggies, add more zucchini (you can use green zucchini, too) or perhaps try adding some cauliflower.
Note: I used 2 different kinds of Annie's Macaroni and Cheese because the 6 year old is extremely sensitive to wheat (or gluten, we're not sure which). I cooked the two boxes separate because of his sensitivity. Just do what works best for your family.
Amy @ Oh So Savvy Mom
Hidden Veggie Macaroni and Cheese
20 minCook Time
20 minTotal Time
Ingredients
2 or more boxes of Annie's Macaroni and Cheese (prepared according to instructions)
3/4 cup to 1 cup shredded zucchini (I used yellow zucchini) per box of Mac and Cheese you use.
2 tbsp additional milk
shredded cheese (optional)
Instructions
Prepare the Macaroni and Cheese according to the instructions on the box.
Add in shredded zucchini and additional milk and cook on medium an additional 3-4 minutes.
Serve up in bowls and top with shredded cheese (optional).
Notes
This is the perfect recipe for picky eaters who love macaroni and cheese! If you use yellow zucchini, it looks just like shredded cheese in the macaroni. Enjoy!
7.8.1.2
2
https://www.ohsosavvymom.com/2016/10/hidden-veggie-macaroni-and-cheese-recipe/
If your kids like Macaroni and Cheese, they are going to love this better-for-you Hidden Veggie Macaroni and Cheese recipe! The zucchini (particularly the yellow zucchini) blends right into the mac and cheese and provides no noticeable taste difference. In fact, The Husband, who ate later than the rest of us on the night I made this, didn't believe me that I'd put zucchini in it! LOL! He thought it was all just cheese!
I don't know about you, but I think family mealtime is sooo much better when the kids love what you make, and you know that what you've made is nice and wholesome!
Stock up during the Better for You Brand Sale at Sprouts!
Make sure you stock up during the "Better for You Brand Sale" at Sprouts Farmers Market from now until October 19th to find more Better-for-You brands like Annie's, Larabar, Cascadian Farms Organic, and Food Should Taste Good, and more on sale at 35% off!