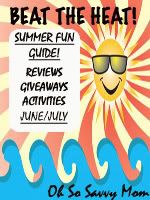 PonyUP! Kentucky
Equestrian Fashion with purpose and passion.
A portion of all sales benefits retired and rescued horses in need.
I recently had the opportunity to review a BEAUTIFUL handbag from PonyUP! Kentucky!  This has been one of my all-time favorites items to review.  I have received so many compliments on this bag!  I ordered the, perfect for summertime, "Sweet Alfalfa".  The bright color and large floral print are the perfect addition to my summer wardrobe.  I traded in my frumpy diaper bag (really, this thing was frumpy–we bought it so The Husband wouldn't be embarrassed carrying around something feminine) for serious style!
Each PonyUP! bag comes with a leather shoulder strap made from a genuine leather horse halter.  Just like a horse halter, the shoulder strap has buckles so you can adjust the length.  The leather is so heavy duty you can count on it lasting through your lifetime and far beyond. Each strap has a brass nameplate so you can personalize your bag with your name, or anything you'd like.  This unique strap really sets this bag apart from all others. The strap can be interchanged with any of the PonyUp! bags
The interior is lined with a satin-finish fabric and has a 7×6 zippered pocket on one side and a 5×5 on the other side.  The 5×5 pocket, I assume, is meant to be used as a cell phone pocket.  I didn't have much luck keeping my cell phone in it though.  Every time I set my bag down my cell phone would fall out.  I had much more success using it as a pocket for my keys.  I think a little strip of elastic would be a nice addition to the top seam of the pocket.
There is only one other thing that would make me love this bag even more is if there was some sort of piping up the sides of the bag so that the bag is not so flimsy.  This is really a minor issue, but it would make digging around in the bag a bit easier.
The bags are available in 2 sizes and in a stunning variety of prints.
Buy It:
You can purchase PonyUP! Kentucky handbags exclusively at PonyUPKentucky.com.