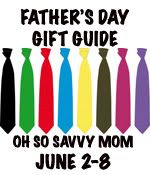 GOLDTOE® is well known for their standard of excellence in socks.
Our socks are made with the finest yarns and reinforced for longer, more comfortable wear. Our toe seams are specially flattened for a smooth fit. Our heels are always well rounded for support and comfort.
For over eighty years the iconic gold toe has been indentified as the undeniable Standard of Quality®. For many, there is no other brand.


Eighty years!  That is pretty impressive longevity for a company that makes socks.  But, really, there is something about GoldToe socks that sets them apart from the rest.  They tend to be thicker and softer than your standard dress sock.   We received a set of socks in navy and one in black to review.  Immediately I was surprised at how thick the socks were, and, like I said before, they are much softer than the rest of the black dress socks in The Husband's sock drawer.
I didn't realize that GoldToe also makes casual socks, women's socks, and kids socks, compression socks and their line of EcoFX socks is made with sustainable fibers.  GoldToe also sells gift boxes that are prefect for Father's Day!  Each pair of socks comes beautifully presented in a gold gift box.
Father's Day gift box socks are made with GoldToe's AquaFX, and are designed to keep moisture away from the foot. The gift box socks come in the Argyle shown and in black.  The GoldToe gift boxed socks are the perfect Father's day gift idea if you are looking for something more practical and traditional.
Buy It:
You can purchase a GoldToe socks gift box for Father's Day for $8.00.