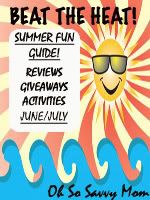 (So says Little Man-) TRAINS RULE!!!
Little Man and a "Red Cap" friend, who is there to answer questions, help out, and make your day that much better 🙂
During out bit trip to Pennsylvania we went to a very cool destination. The Strasburg Railroad. Out in Lancaster, PA, located on Route 741, there is wonderful railroad station. Many train fanatics say it is the best in the USA for visitors and one of the most fantastic places left where you can actually ride in the old steam engines! This train station is large, restored and maintained beautifully, and you can feel the love that the conductors and employees have for their jobs. They are also AMAZING and so sweet to the kids!
With a Conductor- came to punch our tickets, stayed for a funny-face photo, LOL
While we were there, there was a school group on a filed trip as well as a retirement village out and about, taking some time to relax and enjoy the trains. They also have a great train museum. The Strasburg Railroad has a small town feel, and indeed, it is in the heart of Lancaster PA, which you know we love and visit yearly at least! However, the massive-ness of the trains can be breathtaking- and when the kids hear the first blow of the whistle they will go nuts!!! The train we rode on was "James" according to Little Man. Who knows, as long as he had a blast does it matter? You guys know that this is the home of Thomas, right? Starting in June, you can take a ride in Thomas the Tank Engine with

A Day Out With Thomas!!!
Day Out With Thomas™
Day Out With Thomas returns June 18 – 26, 2011! Make plans now for a fun, family experience featuring a ride aboard a train pulled by Thomas, special activities and events!
The train had a very classic feel to it. It felt old, classic, timeless in every way. Maybe because it was actually FROM THE 1800s, fully restored and amazingly beautiful. When the train actually started moving the conductor came on and started to talk about the train, it's history some fun stories. A lot of information, not too much to make it boring, but enough for everyone involved to understand what the train is all about and the area in which the train traveled. We passed a few farms, some scenic country land, through a small town. All of which was explained to us by our very kind conductor. Our ride was perfect- it was a pleasant temperature, and with the windows of the train open we got a nice breeze during the ride. I would definitely suggest anyone with a little or a big train fan in the family, go for a ride on the Strasburg railroad. Its a good time for all. If you have a train lover in your family, this is a must see. If you are looking for a fun day out you will all remember? Strasburg Railroad is the place to go!
I know we will be back, believe it! 🙂
How happy is my baby? LOVE it!!!
"The larger-than-life coal-burning steam train is just the beginning. Ride the

Cagney Steam Train, a miniature version; operate a hand-powered

Pump Car

or watch the little ones "steer" the pint-sized

Cranky Car. Browse the Thomas™ Toy Store. Discover an amazing railroad bookstore and railfan shop filled with apparel and merchandise.

Visit Our Shops."

Make sure you follow Strasburg Railroad on Facebook and Twitter to keep up with all the fun news!
Samantha from Have Sippy Will Travel is a mom, teacher, and blogger. She loves to write about all things fun. At Have Sippy Will Travel you'll find fun family adventures, great informative posts, as well as lots of fun reviews and giveaways.