After much anticipation the Holiday Gift Giveaway Hop 2010 is here! Come one and all and have a Jolly time! Grab a cup of cocoa, put on your snuggie, and enter away. I'm so excited! I have some wonderful sponsors who have donated some great gift cards.
There will 2 winners. One lucky winner will win the prizes listed under US & Canada and another lucky winner will win the prizes listed under US.
US & Canada Prizes!
$35 Gift Certificate to CSN Stores
Still not sure what to get the hubby for Christmas? Try you luck at CSN Stores. CSN Stores has got you covered with their
Ultimate Gift Finder
page. CSN Stores has over 200 online stores! They carry furniture, bedding, shoes, office supplies, baby gear, toys, and the list goes on. I think they have a store for just about everything you could want, including the kitchen sink…no, seriously, they carry kitchen sinks! Many of their items ship free!
$15 Gift Certificate to Kinzie's Kreations etsy shop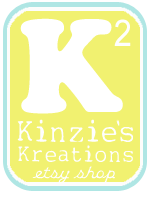 If there is one thing I absolutely love about Etsy shops it is that you can find quality handmade products for wonderful prices. Kinzie's Kreations offers beautiful printable cards, invitations and art. The invitations and announcements are custom so you simply send Kinzie the info you want included and she'll send you a proof to approve. Once everything is finalized you will be sent a high resolution file (watermark free) that you can take to your favorite printer for as many copies as you need!


US Prizes!
$20 Gift Certificate to SigningTime.com
Signing Time
produces wonderful products to help teach your infant or child to sign including videos, flash cards, and books. Signing Time has two different series of videos. The original series, "Signing Time", is geared to children ages 1-8. These videos feature Rachel, the teacher and Alex & Leah (live actors). Children love to follow Rachel as she introduces and teaches the signs and then sings songs incorporating the signs taught. The "Baby Signing Time" series is made for babies and toddlers ages 3 months to 3 years. In the Baby Singing Time series you'll meet Rachel, the teacher, and cartoon Alex, Leah, and Hopkins (the frog). Baby Signing Time follows a teaching pattern similar to the original Signing Time series: Rachel introduces and teaches the sign, the sign is then demonstrated by infants and toddlers under 2 years. Following this a group of signs that have been introduced and demonstrated are incorporated into a fun song. Signing Time products are a must have for parents who wish to communicate with their pre-verbal infants and children!
$25 Gift Credit to Jasmere.com
Jasmere.com
is a deal site a little different from the rest. Jasmere seeks out lesser-known specialty retailers that deserve national attention. Their team of New York, Los Angeles and Washington, DC- based shopaholics personally tests every product they feature, using jasmere's negotiating power to offer you an exclusive discount. But don't let the low prices fool you. Every merchant Jasmere features meets their highest standards of quality. You may not have heard of these websites, but you can be sure their products and services are the best around. Another thing that sets jasmere apart from all the rest is that as more people join in and purchase, the price for everyone (including you!) will go down. Your credit card is charged the lowest price when the deal closes!
Follow me publicly on Google Friend Connect AND tell me if you are in the US or Canada. If your email is not visible on your blogger profile or if you do not have a blogger profile please leave your email address in a format similar to: amy AT ohsosavvymom DOT com .
Please leave 1 comment for EACH entry.
Follow me on twitter.
Like Oh So Savvy Mom on Facebook
Subscribe to my blog by email.
Follow Oh So Savvy Mom on Networked Blogs.
Giveaway ends on December 5, 2010 at 11:59 pm EST. The winners will be selected via random.org and notified by email. Winners will have 48 hours to reply back before a new winner is selected. Good luck!