My wonderful friend Liz over at From Chalkboards to Strollers and Melly at Beckham and Bloom both awarded me THREE blogging awards, and Holly from Holly at Naptime also awarded me the Stylish blogger Award! Wow, I wish I were this popular in my non-blogger life! 🙂 You ladies are great! If you've never visited Liz, Melly's, or Holly's blogs you should really stop by they are wonderful–and I'm not just saying that!
I'm quite flattered…

1. Thank and link back to the person who gave you the award
2. Share 7 things about yourself
3. Pass this on to 13 other great bloggers
4. Contact the selected bloggers and tell them about their awards
My favorite color is purple. My next fav. is orange.
I am very self conscious about my poor grasp of puntuation;!?
I went to college in Hawaii, England, and Utah.
It took me 8 years from the time I started college til I finally finished! (and I didn't even have kids yet!)
Before retiring to be a SAHM I taught preschool and was a therapist for children with autism.
I served an 18 month mission for my church.
I'm very excited for my birthday this year! I get to celebrate my 30th birthday on Thanksgiving!
Here are some wonderful blogs that I would like to pass this award on to:
www.belovedmama.com
Crouching Mother, Hidden Toddler
www.mumsyhood.com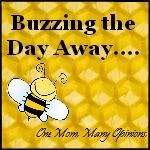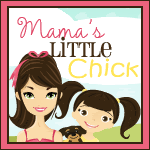 While you are here make sure to enter my $20 PayPal Cash Giveaway!